Compound Wafer Products
About WAFER TECHNOLOGY
We offer high quality products with customer's requirement as the exclusive agent in Japan of Wafer Technology, U.K. based producer.
Small sized wafers (from 2inch) are available. Please feel free to contact us if you have any requirement.
WAFER TECHNOLOGY's website:
Products
III-V Compounds Wafer
Other Compound Wafer
Epi Wafer
Compound Epi Wafer
E&M

Compound Epi Wafer

's feature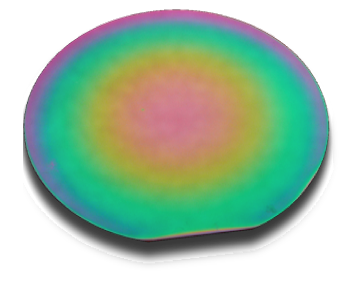 We supply various compound epitaxial wafers.
<Electronical device application>
HBT, pHEMT, BiFET, BiHEMT etc
<Opto device application>
VCSEL, LD, PIN, APD, LED and multi-joint solar cell etc.
LPE growth processing
Compound semiconductor processing service
E&M makes every endeavor to meet the needs from R&D Dept for fundamental experiment, trial production within a short leadtime, or problem check before formal trial experiment.To achieve this goal we have installed the equipment and developed technology for "anything-goes" on our own investment.

We can offer LPE growth with design and manufacture of exclusive crystal growth boat to maximum 2inch. Process equipments are Sputter, Contact Aligner and Plusma Etcher.

Please see below our available process and specification.Please contact us for R&D and trail production.